We work with the best ...
Sunmax is a collaboration of the best manufacturers of ultraviolet lamps.

Cosmedico - German manufacturer of lamps, a pioneer in the tanning industry with over 35 years of experience "made in Germany".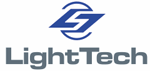 LightTech Lamp Technology, Ltd. -
company that has specialized in manufacturing UV lamps for many years.